Triveni Hanuman Mandir
Triveni Hanuman Mandir, Faridabad Tallest Statue of Hanuman Ji in The World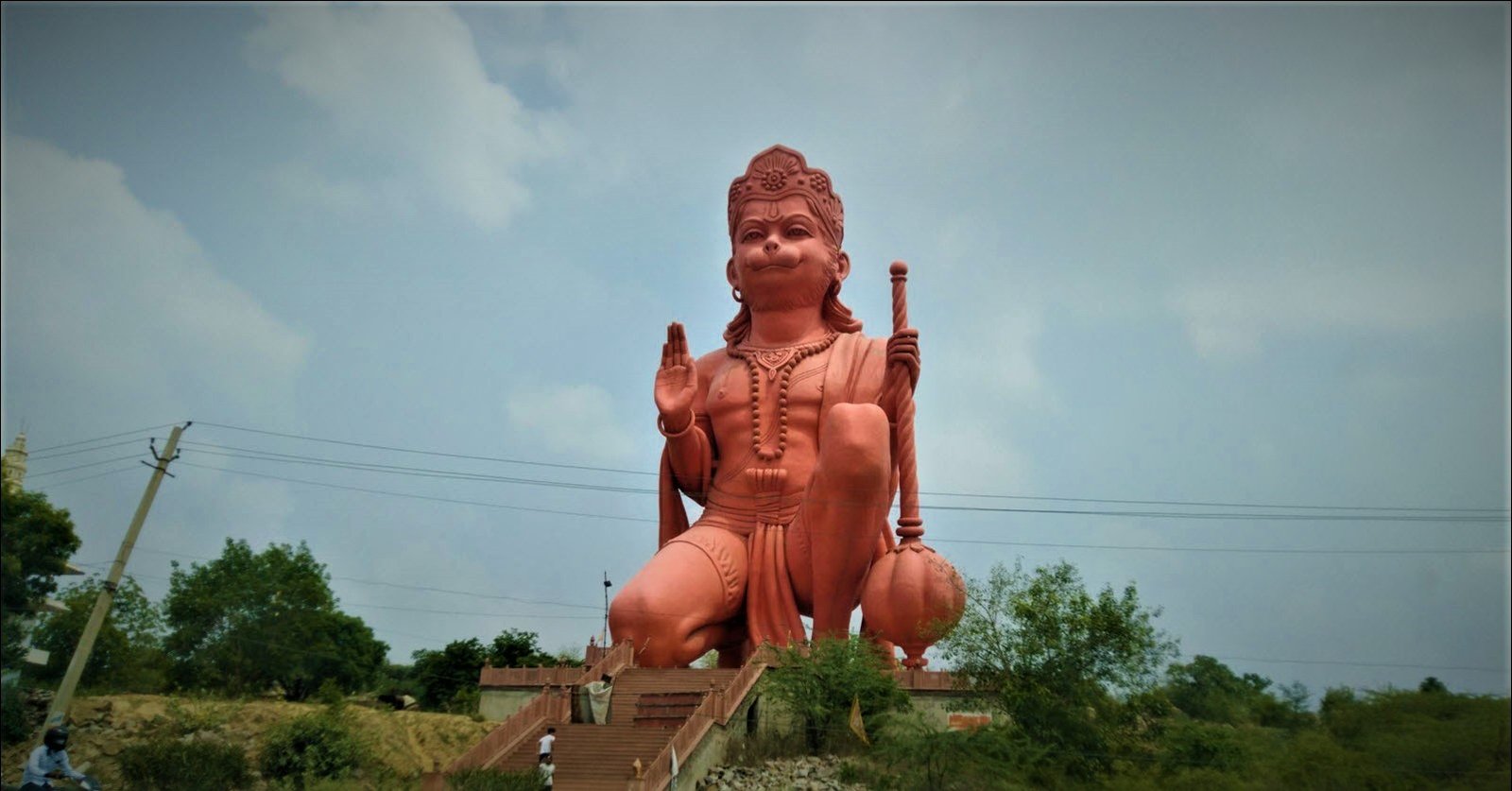 Triveni Hanuman Mandir is located in Pali village of Faridabad, the main attraction of the temple is the statue of Hanuman ji, the height of this statue is 108 feet. It took about 9 years to build this statue of Hanuman Ji, and it was completed from 2010 to 2019. It is also believed about this statue, that it is the tallest statue of Hanuman ji in the world with a small temple also present next to it. Triveni Hanuman temple is thronged with devotees every Tuesday and Saturday. If you go to Triveni Hanuman Temple, then you can visit Camp Wild Dhauj, which is situated in the middle of Aravali Hills, at a distance of just 14 km from here.
How To Reach Triveni Hanuman Mandir
If you want to come from Triveni Hanuman Mandir Metro, then the nearest metro station here is "Lakhani Armaan metro station". After coming here, you can take an auto or bus and go to Triveni Hanuman temple. The distance of Triveni Hanuman temple from Lakhani Armaan metro station is 6.5 km. Apart from this, you can also go to Triveni Hanuman Temple from Bata Chowk Metro Station.