Our Promoters
Holiday Moods Adventures was founded on an autumn evening of 1997 when Arshdeep and Tejbir were driving through the British era lanes in Delhi. The excitement of starting a new venture of discovering unexplored places was so extreme that they decided to suggest it to like-minded people as holiday options. Hence the proposed name of Holiday Moods Adventures was consented immediately. Little did they know that their love for promoting adventure journeys and experience would grow to international fame and recognition.
ARSHDEEP ANAND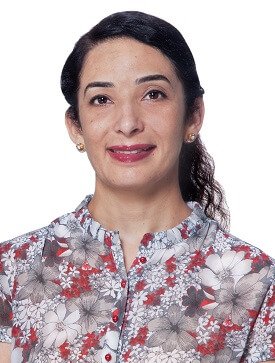 Arshdeep is an MBA in Finance & Marketing and had a travel bug rooted right from her early childhood days. Belonging to a Sikh family from Kashmir, though born in Amritsar, her earliest memories are of regular family travels to various valleys of Kashmir. A meticulous planner, Arshdeep is a very organized chief. She looks after the Research & Development & handles the administration of the company. She has done many trekking expeditions in Himachal, Kashmir, Ladakh, Sikkim & Uttarakhand and off roading journeys driving through wilderness excite her. Although open waters do not electrify her yet she loves white water rafting. An avid reader with a passion for music, she is a great cook and innovates some amazing dishes in a jiffy. Writing poetry with flair, painting with water colours and music define her artistic side.


● BUSINESS IDEOLOGY
Arshdeep derives most pleasure in working with school children. She is passionate about developing course content for outdoor education which revolves around service for communities and animals, creativity, sports and adventure journeys. Networking with IB Schools and schools globally subscribed to the Duke of Edinburgh program is the objective.
PROFESSIONAL APPOINTMENTS:

● CEO at HMA Spectrum Handcrafted Holidays
● Director of "Holiday Moods Adventures Pvt Ltd" established in 1997.
● Director "Camp Wild Dhauj at Aravali Valley"
● Managing Director - "Snow Monk Camp", Dharamshala, District Kangra, Himachal Pradesh

TEJBIR SINGH ANAND
Tejbir has always flowed like a river. His first date with nature was when at a very early age he was introduced to Himalayan high altitude trekking. The poison spread and infected his life with adventure. He attained expertise in mountaineering and completed his required mountaineering courses. His expeditions took him all over the Himalayan range of Kashmir, Ladakh, Himachal, Uttarakhand, Nepal, Sikkim and the north east. Tejbir now has experience of over 27 years of adventure travel. Till date he has led 15 National level commercial trekking expeditions in which more than 50,000 people have trekked under his expert, safe and able leadership with 100% safety record as on date. Sky Diving, Via Ferrata, Luges, Mountain Biking, White Water Rafting, Rock Climbing, Zorbing, overland off-road journeys, hot air ballooning, wild life safaris and paragliding experiences have also been quenching his thirst for adventure. A passionate photographer and writer, his articles and pictures have been published in leading national magazines. He has been invited as a panelist by "India TV", "CNN IBN" & "News X TV" on various occasions as an expert opinion on Adventure/ Eco/ Responsible Tourism.


INDUSTRY APPOINTMENTS
ATOAI (Adventure Tour Operators Association of India):- Adventure Tour Operators' Association of India (ATOAI), incepted in 1994, is a national body recognized by the Ministry of Tourism, Government of India which comprises of over 150 members from across the country, and actively promotes Adventure and Eco Tourism in India. The Association is headed by experts from various adventure fields forming the executive Committee of ATOAI.
Treasurer for 2004 – 06 & 2006 - 08.
Chairman for 4th annual convention in the year 2005.
Chairman for 5th annual convention in the year 2006.
Chairman for 12th annual convention in the year 2016.
Chairman – Domestic Road shows for ATOAI 2013-16
Chairman – Website committee for ATOAI 2016-18
President for the period 2009 – 2011
Re-elected President for the period 2011-2013
Vice President ATOAI 2016-18
Member of Tourism CEO Forum, Government of India – Committee Niche Tourism 2017
First Interim Treasurer, "FAITH" - Federation of Associations of Indian Travel & Hospitality" 2012
FAITH - Board of Director 2016-18
Member of National Tourism Advisory Council, Government of India (2009-2013)
Member of Working Group constituted by the Ministry of Tourism, Government of India for the for 12th five Year Plan
Member of the FICCI Sports Committee for the year 2011-12
Member of FICCI Tourism committee
Ambassador for ERAI, Rhone Alpes Region, France
Honorary member MP Tourism Development Committee for 2011-13
Member of Federation of Indian Export Organizations (FIEO) Committee on Trade in Services, KPO, Services, Tourism
Advisor (Content, Events, Marketing) - "Explore" (first India specific adventure travel publication)
Expert consultant developing economically sustainable "Mountain & Adventure Tourism" (MATS)


PROFESSIONAL APPOINTMENT:
Founder & Managing Director of "Holiday Moods Adventures" established in 1997.
Managing Director - "Camp Wild Dhauj at Aravali Valley"
COO - "Snow Monk Camp", Dharamshala, District Kangra, Himachal Pradesh