Farmhouse Wedding Venue Near Delhi, Gurgaon

If you are looking for an Eco friendly, Green wedding concept, and venue, Camp Wild Dhauj nestled in the Aravali Hills might perhaps be the only and best option near NCR Delhi. Make bonds, commit to each other for life and let families become one, respecting and giving back to nature where each person plants a tree. This farmhouse wedding venue for your son or daughter at Camp Wild Dhauj is an amazing option secretly tucked away in the Aravali Hills. A unique and one of the best farmhouses in Delhi, which offers huge natural green large lawns for weddings and accommodation of 26 rooms.
Finding a farmhouse for a wedding is a daunting task, but look no further at Camp Wild Dhauj, which is highly popular for nature at its best. Farmhouse Weddings bring you many new experiences and if you are looking for a farmhouse venue for a wedding near Chattarpur, Delhi, Gurgaon, and Faridabad, then this option might pleasantly surprise you. One usually chooses a Chattarpur Farmhouse for a wedding, but for an out of the world better experience, you may want to have a look at Camp Wild Dhauj before you commit, which is located at a distance of about 15 kms from Chattarpur, 25kms from Gurgaon & Faridabad each.
We encourage you to visit the farmhouse once before confirming any Chattarpur farmhouse. We have multiple quality oriented partners such as caterers, decorators, tent house suppliers, flower specialists, entertainers etc suiting your budgets. We have wedding planners also on our panel who can assist you in making your wedding a very special and memorable event.

Delicious and luxurious cuisines both vegetarian and non-vegetarian food can be offered as elaborate as you would wish to. The venue offers comfortable, clean and modern accommodation with a parking facility. Also the farmhouse becomes a very unique wedding venue as it is the only venue which is situated on the edge of a hill and where one can also enjoy a variety of adventure activities. Here are some highlights of the venue as below -
Information About Farmhouse -
> Pre Wedding shoot in Aravali Hills/ Rocky backdrop
> 14 lovely cottages & 12 Deluxe Tents
> Separate common washrooms for functions
> Parking for over 100 cars
> Unique Village theme concept
> Natural Forest theme
> Exchange rings (Engagement ceremony)
> In a Hot Air Balloon
> On Sky Cycle
> Bonfires & BBQ
> Elaborate menu & cuisines
> Elaborate lovely pandal options
> DJ setup, Performers & Entertainment
> Eco-friendly / Green wedding - each person plants a tree
> Creative Wedding planners onboard
> 20kms from Golf Course Road, Gurugram
> 15kms from Sainik Colony Sector 49, Faridabad
> 20kms from Chattarpur Metro Station, South Delhi
Rooms
Camp Wild offers 2 types of accommodation i.e. - Choice of staying in Lodges and Deluxe Tents.
ECO LODGE & ATTIC LODGE The lodges are tastefully constructed, blending with the natural ambiance. The temporary construction has been done keeping in mind the carbon footprints and all low footprint materials have been used such as locally sourced stone, straw grass, glass, thermocol, fire bricks, fly ash bricks, walls have still remained unaltered but beautifully done by matching with rural interiors. The lodges have been built using iron structure nuts bolted in a unique fashion. The furniture in the lodge is also made from stone, keeping it maintenance-free.
There Are 2 Types of Lodges -
7 Eco Lodges & 6 Attic Lodges
Eco Lodge & Attic Lodge - The lodges ethically made are very eco-friendly and stand out in architecture and provide an amazing experience for an overnight stay. Eco Lodges can comfortably accommodate 4 people and an attic lodge with a ladder inbuilt can easily take up to 7 people.
Pre Wedding Shoot in Aravali Hills/ Rocky Backdrop
You can also do pre-wedding photoshoots before the wedding ceremony. There is a special and wonderful location for this.
Common Washrooms for Functions
Common bathroom facilities are available for all at the function.
Parking
A better parking facility is available in the farmhouse, where you will not face any problem in parking it in any way.
Unique Village Theme
You get a unique village feel at Farmhouse Wedding Venue. Where many things related to local culture are made to be experienced.
Natural Forest Theme
Some special experiences related to natural forests give you a feeling of being close to nature.
Exchange Rings (Engagement Ceremony)
In a Hot Air Balloon - You can complete your engagement ceremony in a unique way, for this you can choose a Hot Air Balloon. Celebrate your engagement ceremony in the sky above ground, and create unforgettable memories.
On Sky Cycle - The camp also offers Sky Cycling, which is a unique method for ring exchanges or engagement ceremonies. In this too, you wear your ring above the ground to your partner.
Bon Fires & BBQ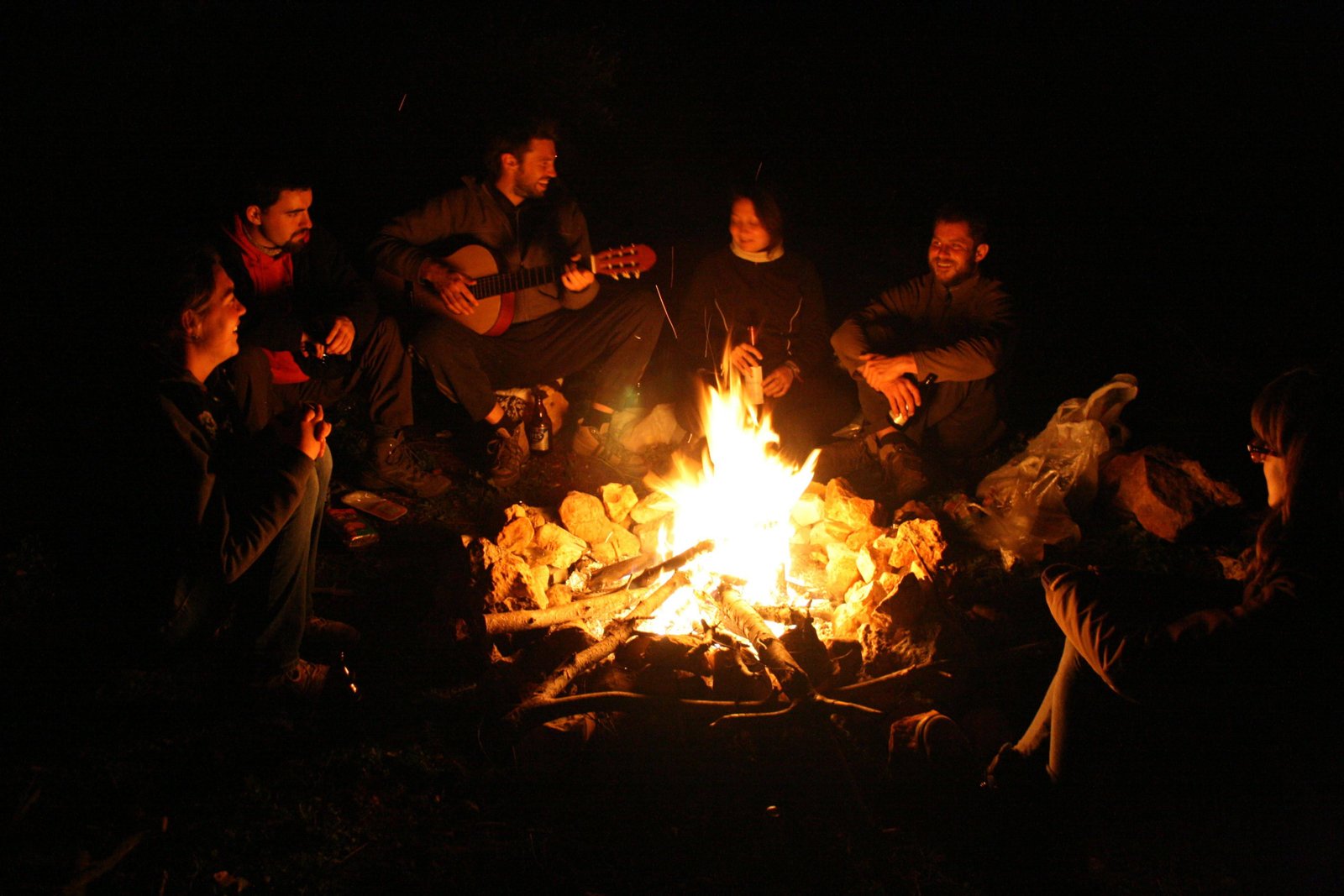 If your wedding ceremony is in winter, then there is a bonfire facility available for the guests, which is a wonderful experience, sitting together around the bonfire, partying, chatting. Apart from this, you can also taste the dishes made by BBQ.